U.V. • LASER ENGRAVING • RFID • TAGGANT CHIP DNA
THE TIME IS RIGHT TO CONSIDER RFID:
The ability to offer the latest in PJM RFID technology is a huge game-changer for ICON and a benefit to our valued casino clients. ICON has partnered with the top suppliers of RFID technologies in the casino industries allowing for a relatively
cost-effective and top tier RFID gaming chip solution.
THE MAIN BENEFITS:
Securely manufactured in the USA trusted secure manufacturing facility in the heartland of the US.
PJM II Technologies offer the quickest and highest stack reads in the industry.
Streamline your player tracking and efficiencies for player rewards.
Each chip is individually programmed and trackable in the system for easy validation at the cage.
Cage accounting made easier.
Add a nearly unbeatable level of security to the world's most secure gaming chips.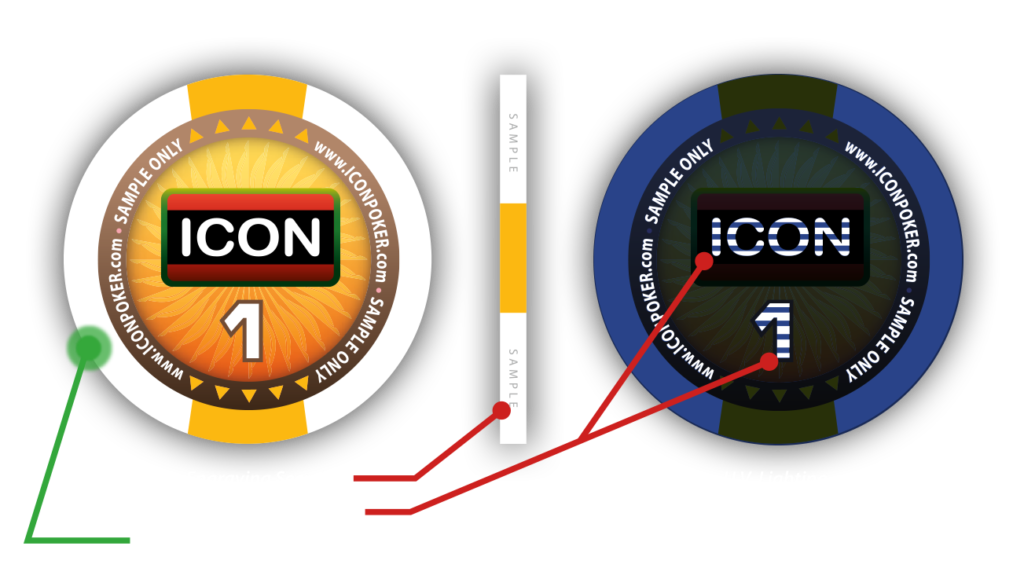 ICON Security is at the forefront of ICON Gaming Chip's offering and is supported in each of our distinct chip lines: Phase 1, Phase 2, EVO, 44mm/50mm, Promotional, and Roulettes/Wheelchecks. Initially, the design of the chip is the front-line deterrent for counterfeit chips however, it is important to offer additional security to further ensure the security of our client's casino currency. This is where ICON shines.
By introducing the new and first ever ICON RFID technology as well as distinctive Taggant Chip DNA technology, Laser Engraving, and U.V. Security technology allows for unprecedented security in gaming chips. At this point, it is has been proven by the fact that ICON has never been successfully counterfeited.